Huge thanks to executive hire news for feature story "trading places"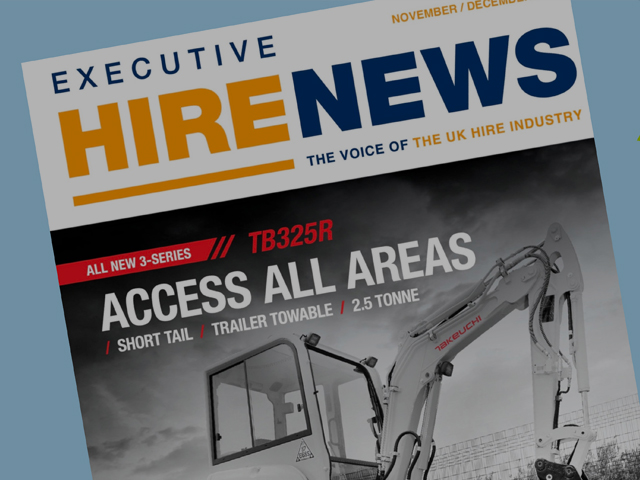 Huge thanks to executive hire news for feature story "trading places"
Executive Hire News has helped to set the industry agenda by identifying key issues affecting hirers. So, we are delighted to say that EHN has just published (Page 20 and 21) a Q&A with one of our clients Marc Prince of Welfare4Hire and Gavin Pitt, CEO of AER Rents, who acquired the business.
It's very interesting to hear their experience of the acquisition process. Our thanks to all for their cooperation.
Our ad on Page 7 also features some of the businesses that are available.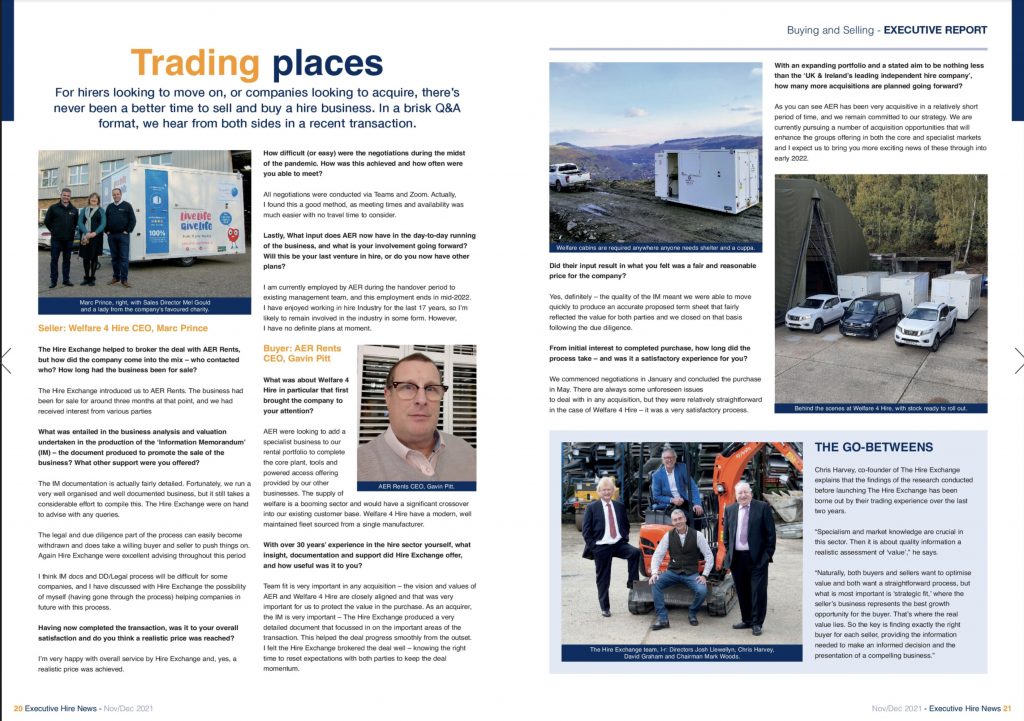 More Articles